Auto Accident/Workers Compensation in Kyle
When you're in an automobile accident, your body can be thrown in any direction. This can cause injury to the back, neck and other areas. After the hospital checks for fractures and other serious injuries, your next stop should be our office. The sooner you start treatment, the faster the healing process can start!
NEW PATIENTS »

What to Expect After the Accident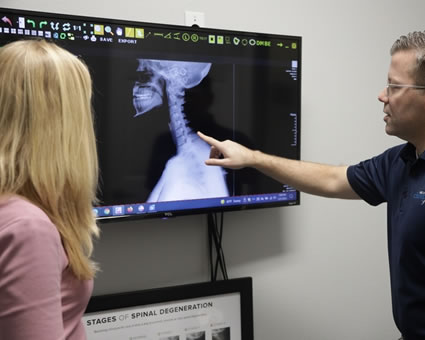 When a collision occurs while traveling in a vehicle at high speeds, your spine and body absorb a tremendous impact. You might feel fine at first, but when problems are not addressed early, they can become future problems.
Whiplash is the most common injury sustained in car accidents. As a result of the sudden stop, the head is jerked forward and back, often slamming into the headrest. Damage to muscles, ligaments, nerves and vertebral discs can occur, resulting in headaches, dizziness, neck pain and more.
You will experience inflammation throughout your entire body, with symptoms arising in areas you didn't know were affected. Without treatment, function is affected, putting stress on other areas of the body to compensate for the loss. Chiropractic care can prevent these traumas from becoming chronic issues.
Many patients will experience fatigue while your body is dealing with all the stress caused by the trauma. Trying to heal so many issues at once overloads the body, so pain just sits there. Beginning treatment as soon as possible starts the natural healing process and allows correction to progress.

We have three goals in treating our auto accident patients
Address pain and other symptoms
Restore function, so you can get back to where you were before the accident
Prevent future problems like chronic pain
Expert Help When You Need It Most
Dr. Browning has extensive postdoctoral training in auto accident and personal injury care. His certifications allow him to provide a higher level of care than other practitioners. You can trust him to make the best informed decisions about your care and rehabilitation.
When you're in pain, the only thing you should have to worry about is healing. Browning Family Chiropractic & Wellness is experienced in dealing with personal injury cases. We work with insurance providers and attorneys to ensure your medical costs are covered.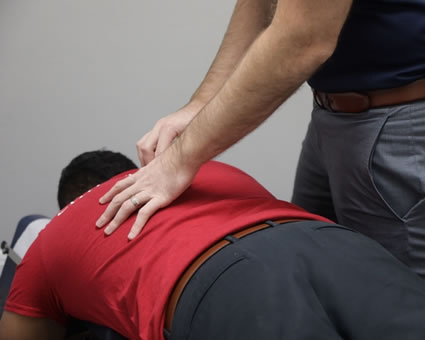 Injuries can happen at any time on the job. Whether it's a fall, back strain from heavy lifting, or postural issues from prolonged sitting, we can help. We have years of experience helping patients relieve their pain, heal, and return to work and other activities in their lives.
We help with work-related conditions, such as sprains and strains, back pain, shoulder pain, extremity issues, concussions, soft-tissue injuries, sciatica, postural corrections, carpal tunnel, and more.
Remember, chiropractic treatments can help you heal faster, heal better, and get you back on the job sooner. We'll ensure you return to work as soon as possible, and when you do, you'll have the care and training to avoid reinjuring yourself.
Let Us Help You
Don't suffer in silence, we can get you through this process. We'll take care of all the necessary paperwork, so you can concentrate on getting well. Make an appointment today to reduce your pain and start enjoying life again. Contact Browning Family Chiropractic & Wellness now, don't delay!

Auto Accident/Workers Compensation in Kyle, Buda Driftwood, San Marcos TX | (512) 405-0400