Meet the Doctors at
Browning Family Chiropractic & Wellness
Chiropractor/Owner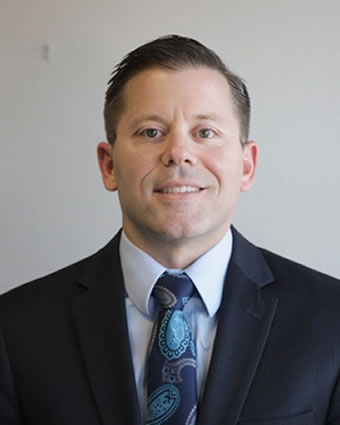 Dr. Ryan Browning knew he wanted to help people and originally enrolled in the pre-med program at his school. After shadowing several doctors, he realized it was not for him. When one of his instructors brought a chiropractor to speak to the class, it gave him a whole new insight into health care.
He had never heard about chiropractic, but as the doctor spoke about the concepts, it just made sense to him. At the same time, his parents went to a chiropractor for the first time. Seeing the improvement in their health, he shadowed a chiropractor and decided to make chiropractic his career. This event was an eye-opening experience, where he fell in love with the power of chiropractic and how it allows you to help heal patients with the power of your hands. No drugs or surgery, just helping the body heal itself.
An Education in Chiropractic and More
Dr. Browning holds a Bachelor of Science in Exercise Science, with an emphasis on Fitness & Wellness from Brigham Young University. He received his Doctor of Chiropractic from Parker College of Chiropractic in Dallas in 2009, and continues his postgraduate studies in pregnancy and pediatrics, nutrition, rehab, motor vehicle accidents, sports injuries, soft tissue and nerve injuries and disc conditions.
To stay on the cutting edge of chiropractic and wellness care, he frequently attends seminars to provide patients with the best health care. Dr. Browning was board-certified by the National and Texas Boards of Chiropractic in 2009. He was honored to be selected as chiropractor for the Olympians and professional soccer teams in Bogota, Colombia!
When Dr. Browning isn't working, there's no place he'd rather be than with his family! He loves to spend quality time with his amazing wife Brooke, and his three precious daughters, Savannah, Bree, and McKenna. He enjoys tennis, baseball, and being outdoors. He's an active member of his church, and enjoys opportunities to serve there and in the community. Dr. Browning is originally from Okeechobee, FL, and he and his family love that they live and work in Kyle where they contribute to their growing community.
Chiropractor
Dr. Nickesh Mistry has always loved chiropractic, health and wellness, and it has played a major role in his life! When he started working out and lifting weights, he knew he wanted to pursue a career helping people live a wellness lifestyle.
His first exposure to patient care was as a physical therapy technician. The experience was eye-opening and has been a driving factor in his journey to become the best doctor possible.
Dr. Mistry sees chiropractic as a healing art, and believes it found him after completion of his undergraduate degree at UTA. He has extensively studied gentle and specific chiropractic adjustments, allowing the body to function at optimal levels, which is the key to family wellness. Dr. Mistry knows health comes from the inside out, as the healing ability of the body is truly amazing. He loves teaching this to patients of all ages.
Dr. Mistry, a Texas native, graduated from the University of Texas in Arlington, with a Bachelor of Science in Exercise Science. He then enrolled at Parker University in Dallas, where he earned his Doctor of Chiropractic. Dr. Mistry is board-certified by the National Board of Chiropractic Examiners and the Texas Board of Chiropractic Examiners. He loves being a chiropractor in Kyle and changing lives in our community!
In his free time, he enjoys spending time with his family, being active outdoors, and working on cars.
Chiropractor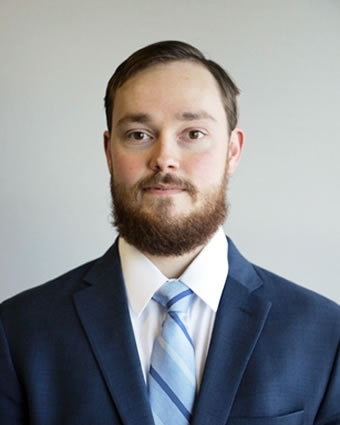 Dr. Ryan Jumper has always wanted to help other people, and you'll feel this when you meet him for the first time. Dr. Jumper, or as we call him "Dr. J", loves to be active in the gym or rock climbing, and doing this is what led him to chiropractic care. Years ago, he injured himself while lifting weights, and wasn't sure how to get better, and back to the same level of performance.
When he found a chiropractor nearby, he helped him not only get out of pain, but also complete his healing. This enabled him to return to 100% performance in his workouts and other activities. This same chiropractor mentored Dr. J throughout his undergraduate and doctoral studies, helping guide him to become the best healer possible.
Dr. Jumper attended Dallas Baptist University, where he graduated with a degree in Exercise Science and Sports Performance, based on his love of health and wellness. It was during these college years that Dr. J found the healing benefits of chiropractic after his injury.
Restoring his health through chiropractic is what led him to attend Parker University to earn his Doctor of Chiropractic. Here he gained expertise in diagnosis and treatment of the spine and nervous system, to help patients reduce their pain and live a healthier lifestyle. He loves coaching patients along the path to wellness and to see them truly get well. Helping people and seeing their lives change for the better is why Dr. Jumper became a chiropractor.
Dr. J absolutely loves seeing patients getting better and making an impact on their health, to reach optimal health and wellness. His caring nature and his love of serving patients lets them know they're getting his full attention and the best results possible!
Start Your Journey Today
Our caring and experienced physicians are here to help you reach your fitness goals. Contact us today to book an appointment and change your and your family's lives for the better.
EXPLORE OUR SERVICES »

Meet the Doctors at Browning Family Chiropractic & Wellness | (512) 405-0400