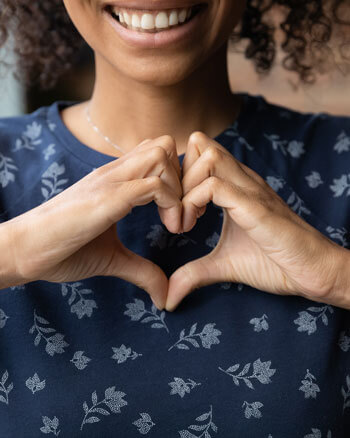 Browning Family Chiropractic & Wellness Reviews
What Our Kyle Patients Say
At Browning Family Chiropractic & Wellness we love when patients share with us their feedback and comments after chiropractic care. Please read our patient testimonials below to see what other people have achieved through their tailored treatment plans with us.
Share your stories too! Click here to send us your feedback so that we can help to spread the word about the benefits of natural Browning Family Chiropractic & Wellness care. For more information, or to schedule an appointment contact us today.

So Thankful
Thanks for the staff and practitioner for being there through these times for all of the people suffering from skeletal/ muscle aches and pain. I am positive that we all are so grateful.
– Warren D.
Exceptional
Dr Browning's attention to detail and patient care standards are rather exceptional! When Dr Browning sends us patients for physical therapy, they have nothing but great things to say about him.
– Clay K.
Excellent Staff and Customer Service
Excellent staff and excellent customer service. For a place that is as busy as they are and I've only been twice before today the staff already recognizes me when I walk in.
– Christa L.
5 Stars
I give Dr. Browning and his staff 5 stars. Everyone in the office is very professional and the office is very clean. I typically see Dr. Powell for my adjustments. He's amazing! Very caring and explains everything. I've been coming here for over a month and my needs are definitely being addressed. Less pain for sure! And a less invasive way to treat my back and hip pains. I love that he works out the knots in my back when he feels it. Best Chiropractic in Kyle TX and wonderful experience every time!
– Melissa W.
Feel at Home
Everyone at Browning Family Chiropractic & Wellness is great. The front group are always pleasant to see. They know how to welcome a person and make us feel at home. Dr. Mistry has primarily worked on me. He's fantastic. My back has improved so much and it has really helped my golf game. It doesn't feel tired in the later round of golf as before. A big Thank You to everyone!
– Albert M.
Tremendous Improvement
I couldn't have asked for a better chiropractic experience. Everyone is super knowledgeable, friendly and welcoming. I waited a very long time to seek help after a knee injury. The improvement I've seen after just a few weeks is tremendous.
– Rene D.
Friendly and Caring
Dr Mistry and Dr Browning are hands-down the best chiropractors I've ever used! Everyone is very friendly and genuinely remembers your name and concerns. Great team!
– Macy L.
Wonderful Experience
Wonderful experience every time! Everyone in the office calls me by name and is incredibly welcoming – I feel better than I have in ages and suggest Browning to everyone I talk to!!
– Natalee P.
Great Healers
Dr Browning and Dr Mistry have helped me and my daughter and sister through some tough injuries and for me migraines. They are great healers and the staff are kind and professional.
– Shelby E.


Browning Family Chiropractic & Wellness Reviews | (512) 405-0400